WHAT IS PERMACULTURE?
Permaculture (Permanent Agriculture) is a holistic ecological design system for creating sustainable human environments that can be applied to the inner city balcony, a suburban block or a farm on acreage. It is about designing households and communities that are productive, sustaining and largely self reliant that have minimal impact on the environment.
The founders of permaculture, Bill Mollison and David Holmgren, coined the term in the mid 1970's.
WE LIVE AND BREATHE PERMACULTURE
We've spent the last 13 years building a Rammed Earth Home and Permaculture Gardens and want to share what we have learnt on our journey with our students & guests. We offer a garden design service and accommodation in our eco home. We're going on a family road trip heading down the east coast of Australia and we'll be offering talks on sustainable living and sharing our story as we go. Scroll down below to join our newsletter and we'll keep you updated with news, recipes and sustainable living tips and hints!
We're located just 3hrs from Sydney on the mid North Coast of NSW, surrounded by some of the most beautiful beaches, lakes and National Parks Australia has to offer.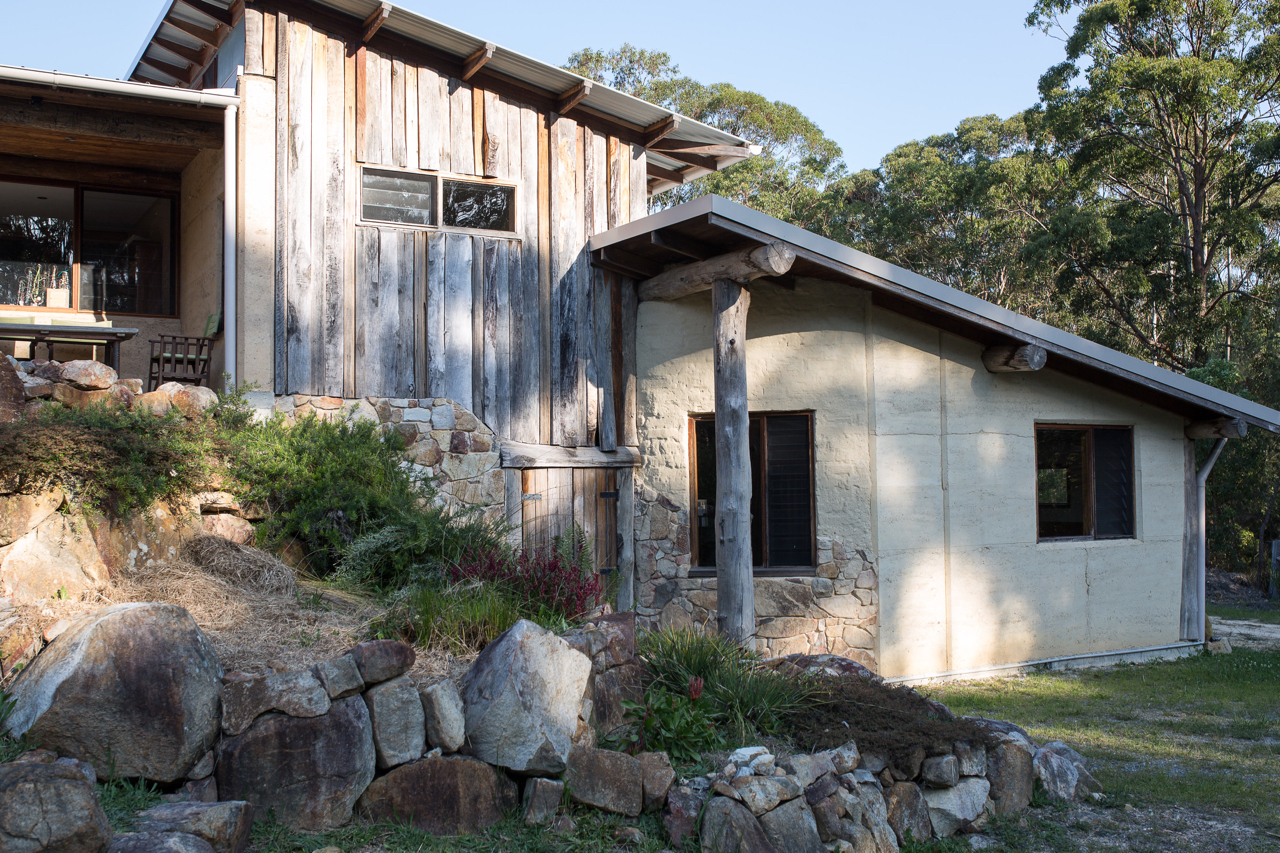 Sign up for our newsletter to keep up to date with all things permaculture
CHECK OUT OUR VIDEO TO SEE WHAT WE'RE ALL ABOUT
THINGS WE DO
Whether its a garden design or you're looking to stay in an amazing Rammed Earth house, we've got something for everyone
OUR VALUES
Permaculture is a creative design process based on whole-systems thinking informed by the following ethics.