Growing Greens at Home Online Workshop
Have you ever wanted to grow your own salad greens and herbs at home?
In this online workshop you will learn how to grow your own greens in just 4 weeks!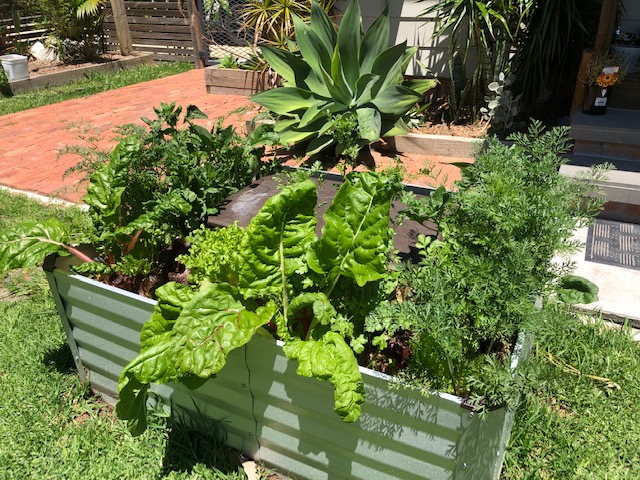 Choose good quality soil if you don't have your own compost
How to install a subpod worm farm to deliver nutrients to your plants
What to grow – you will receive a month-by-month planting guide to print and laminate
Watch a video where Megan will show you how to set up your garden
Plant seedlings, mulch and the importance of good watering
How to keep your plants healthy
How to grow food in a small space even if you are renting
Receive discount codes to purchase the garden bed and worm farm to set up your new garden
In this workshop you will:
Watch a video teaching you how to grow greens at home (25 minutes)
Receive detailed workshop notes
Receive a month by month planting guide
Pay online and the workshop will be emailed to you instantly
A great gift for teachers, gardeners, friends, family or work colleagues who want to learn more about growing their own organic herbs and salad greens.
Cost: $47
I had a one-to-one Garden Advisory session with Megan and I learned in 3 hours so many things!